Our History
Marabou Kelpie Stud was founded in 1990. It was based on a dog named 'Joel' from Jerraluen Kelpie Stud, influenced by Glenlogie and Glenville bloodlines. After leaving school on the family farm, one of my (Simon's) main tasks was stock work, mainly with sheep, where I quickly appreciated the importance of owning reliable and well-trained working dogs.
Simon and his two reliable mates, Hannah and Joel now deceased. Front entrance sign on our property which displays a hand-painted picture of Simon's first kelpie male pup, 'Joel', who inspired Simon to establish the Stud.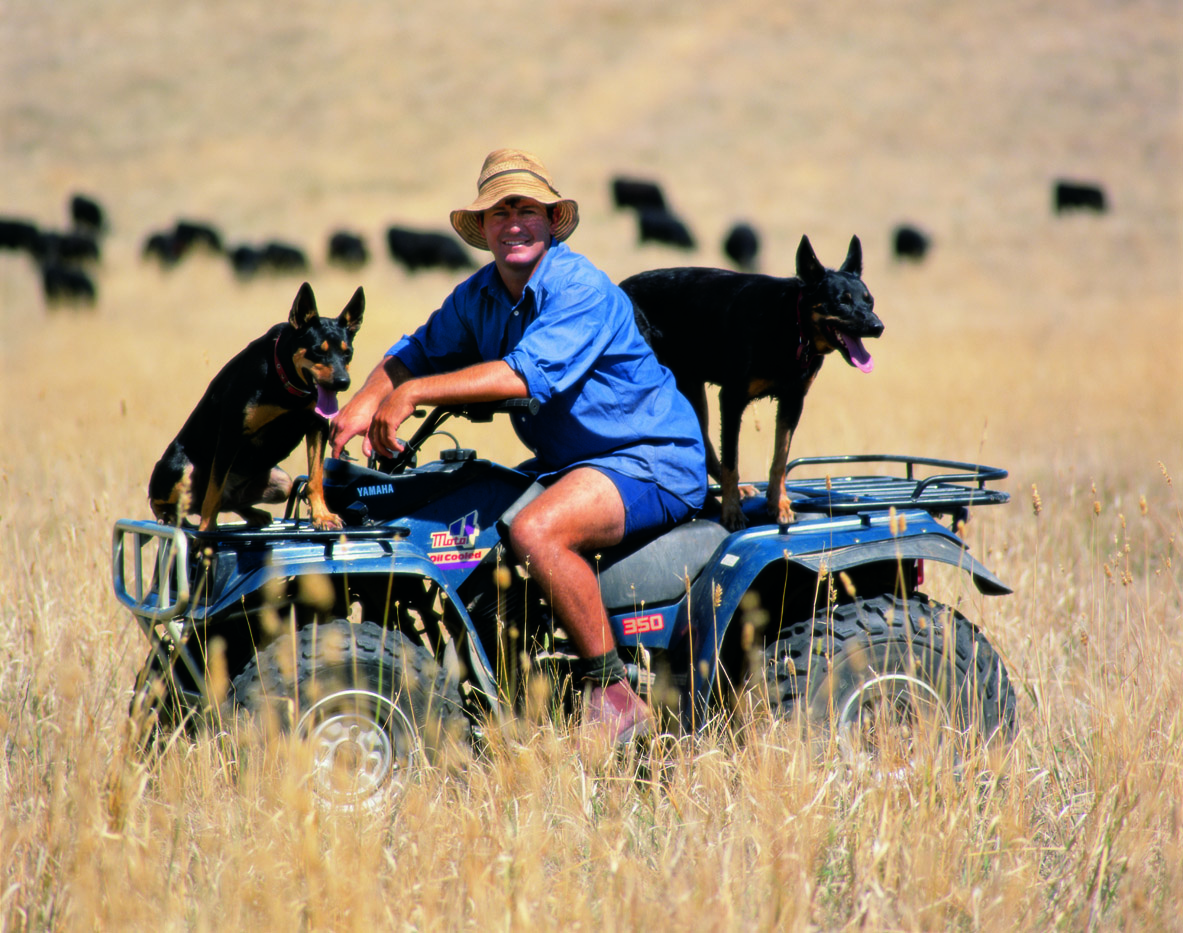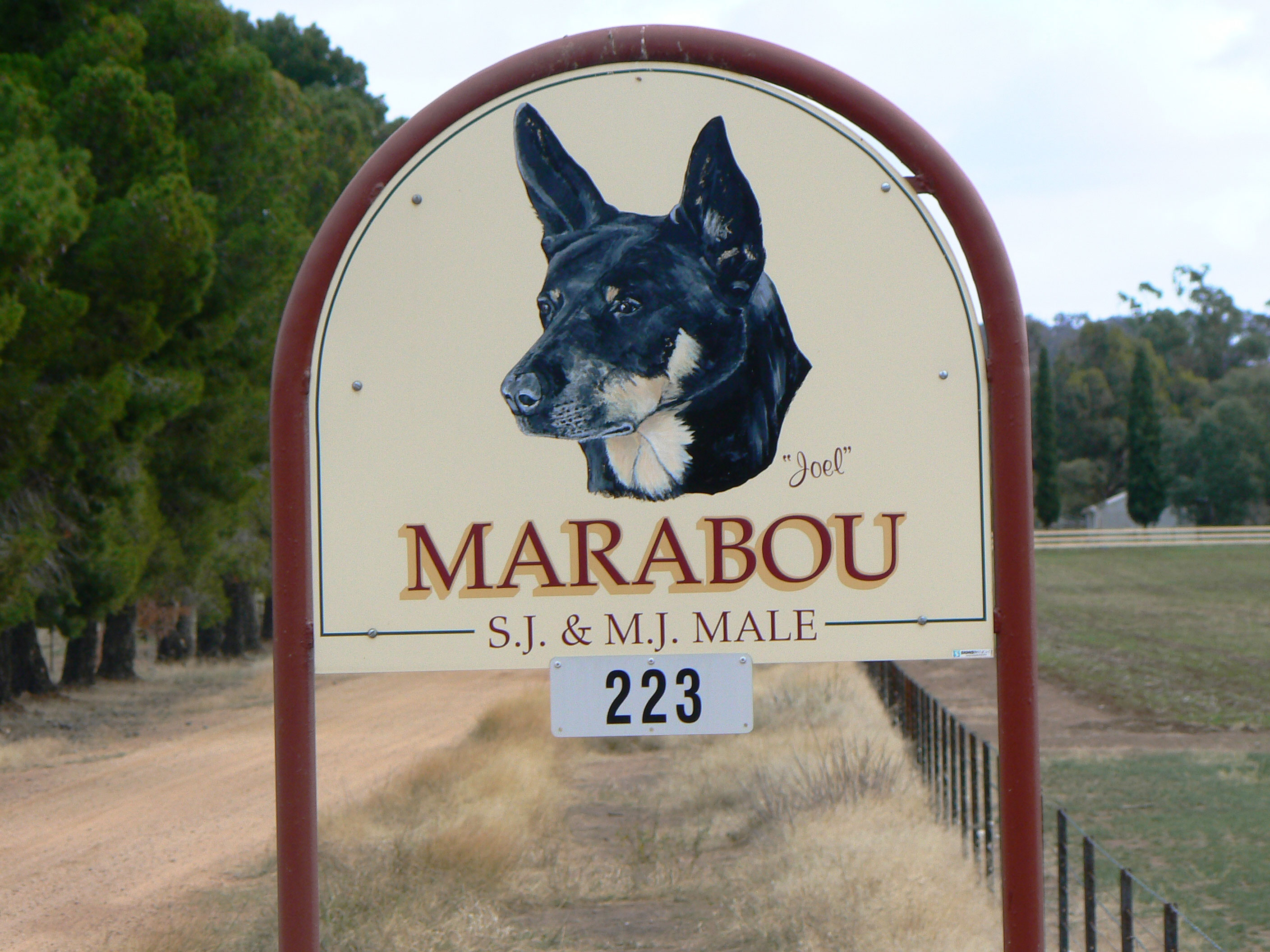 CLIENT TESTIMONIALS

Jack Body - Glenlogie Stud
A top dog is one that has a lot of anticipation and sees trouble before it happens, and moves into position to block it. His master must have stock sense to appreciate this type of dog.