About Us
As third-generation farmers, we run a mixed farming enterprise consisting of sheep, cattle and cropping. Glendoon property, is located 6 km north-east of Henty, NSW. We have four children, Jonathan – 20 years, Samuel – 17 years, Hannah - 14 years and Lara – 9 years.
We have a love and passion for breeding the Australian Kelpie.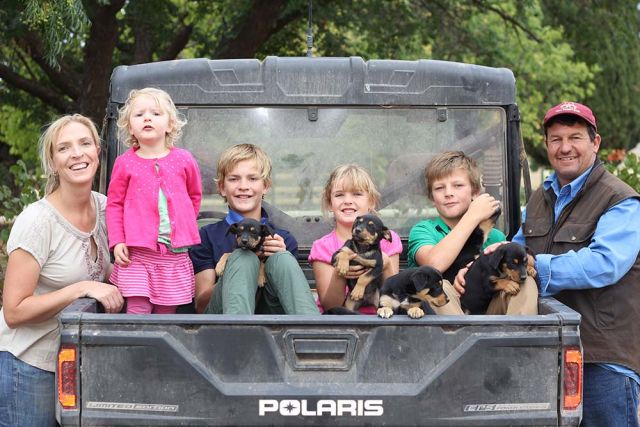 CLIENT TESTIMONIALS

Jack Body - Glenlogie Stud
A top dog is one that has a lot of anticipation and sees trouble before it happens, and moves into position to block it. His master must have stock sense to appreciate this type of dog.